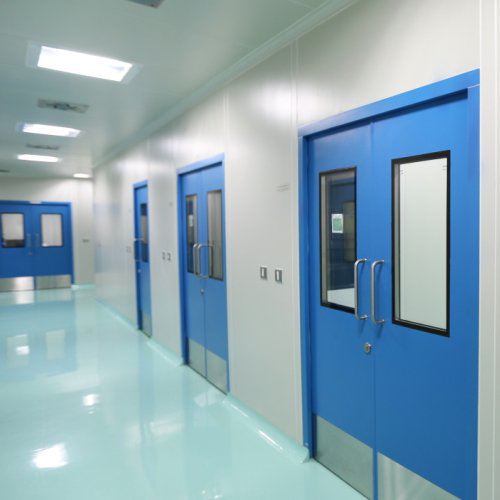 Clean Room Door
ASTRO TECK offers clean rooms development with PUF/EPS insulated panels and obliges industry sections like pharmaceuticals, medical devices, electronics, automobiles and food ingredients, paint or coating booth, and research and development. We offer the clean room arrangements from beginning for walled in areas and interface with the HVAC, electrical and civil sellers at the outline stage itself. This gives an edge upon others on meeting the accurate prerequisite of our clients. The roofs are stroll on and non stroll on both sorts. Our clean room walled in areas are completely perfect for the endorsement from the Regulatory bodies like USFDA, EUGMP and WHO.Our spotless rooms board framework can be introduced as a creation complex or a solitary space for either research centers or healing centers and can incorporate windows, airtight chambers or go through offices.
Advantages
Custom built and pre engineered construction with PUF/EPS insulated panels smooth finish
Heavy-duty structure for high durability
Full compatibility with chemicals used for cleaning and sanitizing
Fully flush surfaces with wall system
Custom dimensions available
Cold Room Panel
Our organization plays an important role in offering Cold Room Panels to our clients. These are offered to our clients in advanced specifications and are rated for their excellent quality.
Features
Long lasting
Superior quality
Several advantages