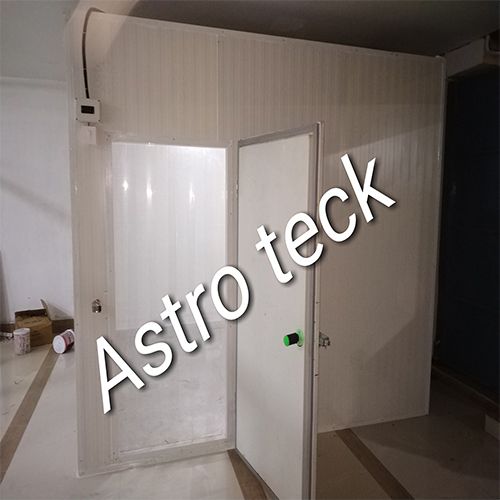 Cold Room
We are one of the profound manufacturer and supplier of Cold Storage. With a far sighted vision, a keen perception of the market trends, and a strong commitment to customer satisfaction, we are offering Cold Storage. Solutions tailored made to suit any industry that requires storage of perishable produce over extended periods of time without suffering any loss of quality – be it in look, feel, touch, taste or chemical composition. The range made available by us is manufactured employing latest machines and equipment following industry set guide lines. The demand of offered cold storage is rising as this is ideal for the purpose of storing perishable items. We have fitted this cold storage with excellent temperature controllers to ensure the desired results. Our dexterous professionals test the entire plant on various quality parameters and utilize the top-most quality components in assembling these plants. These storage plants have the capability to adjust the temperature as required in the application. Our offered range is known for durability, reliable operations, and high performance. Also, these are temperature controlled in order to prevent adverse conditions. Industries that cold storage solutions enormously useful include the agriculture sector, horticulture and floriculture units. Client can avail these products from us at reasonable prices.
An excellent insulation panel system, manufactured in Cold Room factories under stringent conditions offers great power saving with lesser ON cycle.
Excellent air tightness and free of thermal bridges which results on considerable energy savings.
In response to current growing needs of the cold chain in India, Cold Room has developed this new range of cold rooms based on application, Customer usage and more important, user friendly operation.
The Cold Room team guides you through the selection of the most optimum size and machine requirements for your chilling and freezing & blast freezing requirements.
Cold Room & Freezer Room form : +2  Deg C to -40 Deg C
Walk In Cold Storage are wide applicable in Dairy, Milk, Ice cream, Ripening process etc.